DUI Defense Lawyer in Jackson, MS
Driving Under the Influence in Mississippi and Texas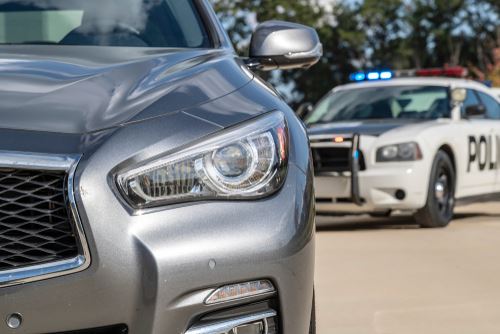 In their eagerness to keep the roads clear from impaired drivers, law enforcement officials often overstep their boundaries. While their intentions may be good, the misguided actions of overzealous officers can ultimately prove devastating for those accused of driving under the influence of alcohol or drugs. You deserve skilled representation from a caring and knowledgeable Jackson DUI attorney.
Why people choose Eichelberger Law Firm:
More than 2 decades of combined legal experience
Personalized attention for every client
A Superb 10.0 Rating from Avvo
Free and confidential consultations
If you or a loved one has been arrested for a DUI in Mississippi, it's imperative that you waste no time in securing representation and begin building the defense you need. We are well versed in our legal abilities and we will work tirelessly to secure the best possible outcome on your behalf.
---
Call the Eichelberger Law Firm at (601) 509-2050 or contact us online to schedule a free consultation with a Mississippi DUI Attorney today!
---
What are the Penalties for DUI in Mississippi?
The penalties for driving under the influence(DUI) in Mississippi can differ greatly depending on the age of the driver, the blood alcohol content measured at the scene of the crime, and the driver's history.
First-time DUI offenders will face penalties such as fines up to $1,000, loss of driver's license up to 90 day and up to 48 hours in jail
Consequences for your second DUI may include fines up to $1,500, loss of driver's license up to 2 years, and up to one year in jail
For a third DUI conviction, you will see fines up to $5,000, loss of driver's license up to 5 years, and 1-5 years in jail.
how does a dui affect your life?
These penalties can alone can prove devastating, but the negative impact of a DUI conviction does not end there. A license suspension, when combined with a record that includes a conviction for driving under influence, can make it very difficult to obtain or keep a job. Finding decent housing may also prove challenging once a criminal record is marred by DUI charges.
Field Sobriety Tests
The Standardized Field Sobriety Test (SFST) is made of up 3 individual tests:
In the Horizontal Gaze Nystagmus (HGN) test, the officer will observe the eyes of the person in question as they slowly move a pen or small object back and forth to look for indicators in each eye that the person is impaired.
In the Walk-and-turn test, the officer instructs the person to take nine steps, touching heel-to-toe in a straight line and the return back. The officer is looking for signs that the person is impaired such as not being able to keep their balance or not following the instructions properly.
In the One-leg stand test, the officer instructs the person to stand with one foot off the ground and hold it until told to put it down. The officer looks for signs of impairment such as swaying, hoping or using their arms to balance.
How Jackson, MS DUI Defense Lawyers Can Help You
J. Matthew Eichelberger of the Eichelberger Law Firm, PLLC is well versed in the negative impact of DUI charges. He also understands that, due to law enforcement issues such as inaccurate field sobriety tests, it is shockingly easy to receive an undeserved conviction.
In such cases, the goal of our Jackson DUI attorney is to gather the evidence necessary to have the accused individual's case dismissed. Evidence examined may include the officer's report or video footage of the incident and arrest.
---
Schedule a free consultation with a DUI attorney in Mississippi by calling us at (601) 509-2050 or contact us online.
---
A DUI lawyer can help you in the following ways:
Investigate your case: A DUI lawyer will thoroughly examine your arrest, and will check that the police officer obeyed the law appropriately. Your attorney will know the ins and outs of the law, and will have the skills and experience necessary to help protect your rights.
Provide objective legal advice: Having objective legal guidance is important for ensuring that your rights and your future is protected. Your lawyers will be by your side to answer any questions that you may have, and to guide and support you. Your DUI lawyer will be there to help and guide you through each step of the way.
Gather evidence: Gathering evidence is a critical component for defending your case. Your lawyers will have the skills and experience necessary to effectively collect evidence to support you, including flaws in chemical tests, and information regarding the procedure that was used to asses your tests in the laboratory.
Offer emotional support: Having an experienced lawyer to help guide and support you can be a tremendous support system for you during this time. It can offer you the emotional reassurance that you need.
Represent you in court: If your case gets taken to court, your attorney will be there to support and represent you. Having a reputable DUI attorney to represent you in the courtroom is critical for protecting your rights and your future.
Is Jail My Only Option?
For clients choosing to plead guilty, alternatives to jail time, or possibly even conviction, may be available. These will generally include a combination of fines, fees, the installation of an ignition interlock device, and participation in alcohol education classes, although drug treatment and probation may also be required.
Choosing The Right M
ississippi DUI Attorney
New laws give Mississippi DUI attorneys several tools to lessen the burden placed upon a person charged with a DUI. Also, clients interested in achieving expungement of old DUI charges are encouraged to seek assistance from the Eichelberger Law Firm, PLLC.
Suggested Reading:
---
At the Eichelberger Law Firm, PLLC, you will receive high-quality representation, thereby minimizing the future impact of your current DUI charges. Call (601) 509-2050 now or contact our experienced DUI defense lawyer online.

---
The Eichelberger Law Firm, PLLC's Compassionate Approach
Drivers charged with DUI often worry about working with less-than-understanding Jackson drunk driving attorneys. Mr. Eichelberger is able to ease these fears with his kind, compassionate, and non-judgmental approach to law. Passionate about defending the rights of those facing criminal charges, this talented Jackson DUI defense lawyer will work tirelessly to ensure that you receive the representation you deserve.
Call Eichelberger Law Firm, PLLC online or at (601) 509-2050 for a free consultation from our Jackson DUI defense lawyers.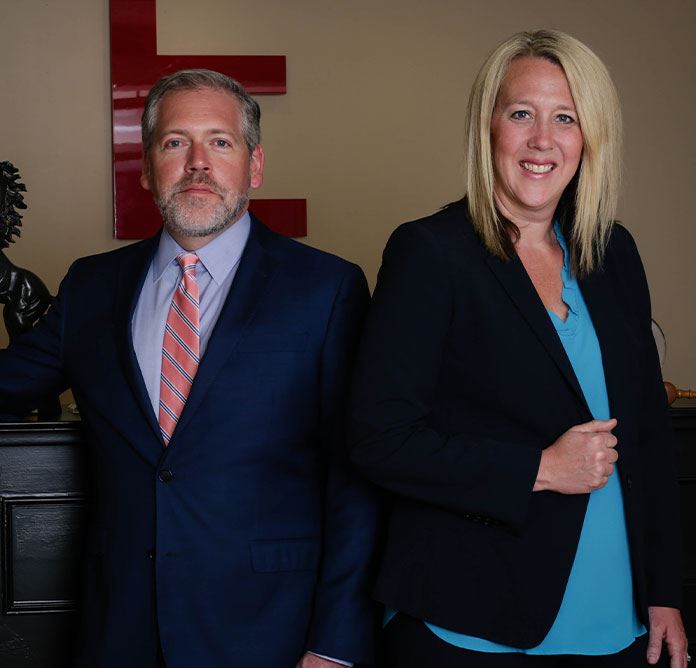 Free Consultation Fill Out the Form below to get started