Jackson Embezzlement Lawyer
Defending Against Embezzlement Charges in Mississippi
If you or someone you know is facing embezzlement charges in Jackson, Mississippi, our experienced team of attorneys is here to provide the strong defense you need. With our deep understanding of embezzlement laws and commitment to protecting our client's rights, we are dedicated to achieving the best possible outcome for every case we handle.
---
Call Eichelberger Law Firm, PLLC today at (601) 509-2050 or contact us online to schedule a meeting with our embezzlement attorney in Jackson!
---
What is Embezzlement?
Embezzlement is a serious crime that involves the misappropriation or theft of funds or assets entrusted to someone in a position of trust. It typically occurs when an individual entrusted with managing or controlling financial resources unlawfully takes those resources for personal gain. Embezzlement can take various forms, including manipulating financial records, diverting funds, or forging documents to hide illegal activity.
At Eichelberger Law Firm, PLLC, we understand the complexities of embezzlement cases and their devastating consequences on the accused individual's personal and professional life. Our team of skilled Jackson embezzlement lawyers has extensive experience handling such cases and will diligently investigate the details of your situation to build a strong defense strategy tailored to your specific circumstances.
What are the Penalties for Embezzlement in Mississippi?
Embezzlement is a serious offense under Mississippi law, and its penalties can be severe. The punishment for embezzlement depends on the value of the misappropriated funds or assets, with higher amounts resulting in more severe penalties.
In Mississippi, embezzlement is classified as a felony. The penalties for embezzlement can include significant fines, restitution to the victim, and imprisonment. The length of imprisonment and the amount of fines can vary based on the value of the embezzled property and the defendant's prior criminal history. Additionally, a conviction for embezzlement can have long-term consequences, including damage to your reputation and limitations on future employment opportunities.
Defenses Against Embezzlement Charges
If you have been charged with embezzlement, having a skilled and knowledgeable attorney by your side who can build a strong defense strategy on your behalf is crucial. At Eichelberger Law Firm, PLLC, our experienced Jackson embezzlement lawyers will carefully evaluate the facts of your case to identify any potential defenses. Some common defenses against embezzlement charges may include:
Lack of intent: Embezzlement requires proof of intentional misappropriation. If we demonstrate that you did not intend to deprive the rightful owner of the funds or assets permanently, it may help weaken the prosecution's case.
Mistaken identity: In some cases, individuals may be wrongly accused of embezzlement due to mistaken identity or false allegations. Our team will thoroughly investigate the evidence to establish any inconsistencies or errors that could doubt your involvement.
Insufficient evidence: The burden of proof rests with the prosecution to prove the elements of the crime beyond a reasonable doubt. We will examine the evidence against you to identify any weaknesses or insufficiencies that may lead to a reduction in charges or a dismissal of the case.
Contact Our Jackson Embezzlement Attorney Today
Embezzlement charges can have severe consequences, both personally and professionally. If you are facing embezzlement charges in Jackson, Mississippi, the experienced team at Eichelberger Law Firm, PLLC, is here to provide you with the legal support and defense you need. We are dedicated to protecting your rights and will vigorously fight to achieve the best possible outcome for your case.
---
Contact Eichelberger Law Firm, PLLC, today to schedule a FREE consultation with our embezzlement lawyer in Jackson!
---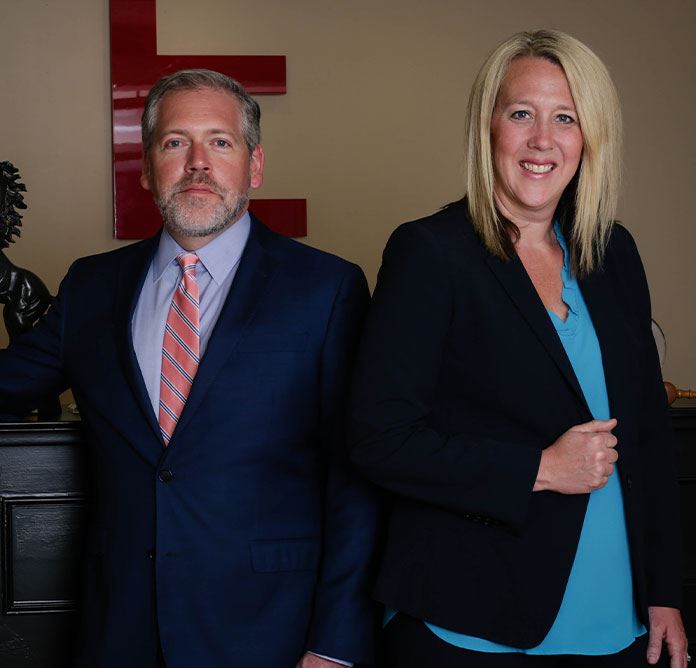 Free Consultation Fill Out the Form below to get started