Jackson Felony DUI Lawyer
Experienced Defense Against Felony DUI Charges in Mississippi
At Eichelberger Law Firm, PLLC, we understand that facing a felony DUI charge in Mississippi can be a daunting experience. If you or a loved one find yourself in this difficult situation, you need a dedicated and experienced legal team by your side. Our firm is committed to providing aggressive and comprehensive defense strategies tailored to your unique circumstances. As the leading Jackson felony DUI Lawyers, we are here to protect your rights and guide you through the complexities of the legal process.
---
Call Eichelberger Law Firm, PLLC, today at (601) 509-2050 or contact us online to schedule a consultation with our felony DUI attorney.
---
What is Considered a Felony DUI in Mississippi?
In Mississippi, a DUI charge can be heightened to a felony under certain circumstances. Generally, a DUI becomes a felony when it's not the driver's first offense or if the incident involves aggravated circumstances. A few scenarios that can lead to a felony DUI charge include:
Multiple Offenses: A DUI can become a felony if it's a third or subsequent offense within a certain timeframe. The state takes repeat DUI offenses seriously and enforces harsher penalties for individuals with a history of driving while intoxicated.
Child Endangerment: If a person is arrested for DUI while transporting a minor in the vehicle, the charges can escalate to a felony. This is due to the increased danger to the child involved.
Serious Injury or Death: If a DUI-related accident leads to serious bodily injury or even death, the driver can face felony charges. These charges are significantly more severe, and the potential consequences are life-altering.
What Are the Penalties for a Felony DUI in Mississippi?
The punishments for a felony DUI conviction in Mississippi can be severe and life-altering. These consequences can include:
Lengthy Prison Sentences: Felony DUI convictions often lead to substantial prison sentences, which can range from several months to years, depending on the case's specific circumstances.
Fines: Felony DUI convictions can result in substantial fines that can put a significant financial burden on the convicted individual.
License Suspension: A felony DUI conviction can lead to a suspension of a long-term or permanent driver's license. This can greatly impact your ability to work, travel, and carry out daily activities.
Ignition Interlock Devices: In some cases, the court may mandate the installation of an ignition interlock device. This mandates the driver to pass a breathalyzer test before starting the vehicle.
Probation: Convicted individuals may also be placed on probation, during which they must adhere to strict conditions set by the court.
Criminal Record: A felony DUI conviction may lead to a permanent mark on your criminal record, which can affect various aspects of your life, including employment opportunities and housing.
Defenses Against Felony DUI Charges
At Eichelberger Law Firm, PLLC, our skilled Jackson felony DUI Lawyers are dedicated to exploring every avenue to build a strong defense against felony DUI charges. Some potential defenses include:
Illegal Stop: If law enforcement did not have a valid reason to pull you over, the evidence obtained from the stop might be suppressed.
Inaccurate BAC Test: Breathalyzer tests can be inaccurate due to various factors. We will examine the testing procedures and equipment to uphold your rights.
Miranda Rights Violation: If your Miranda rights were not read during the arrest, any statements you made may be inadmissible in court.
Rising Blood Alcohol Content (BAC): We can investigate whether your BAC was rising at the time of the traffic stop, potentially indicating that you were under the legal limit while driving.
Contact Our Felony DUI Attorney in Jackson Today
If you or a loved one is facing felony DUI charges in Jackson, Mississippi, time is of the essence. Don't navigate this challenging legal process alone. Our experienced legal team at Eichelberger Law Firm, PLLC, is here to provide the skilled and dedicated representation you need. We will work tirelessly to defend your rights, explore every legal option, and fight for the best possible outcome in your case.
---
Contact Eichelberger Law Firm, PLLC, today to schedule a consultation with our Jackson felony DUI lawyer.
---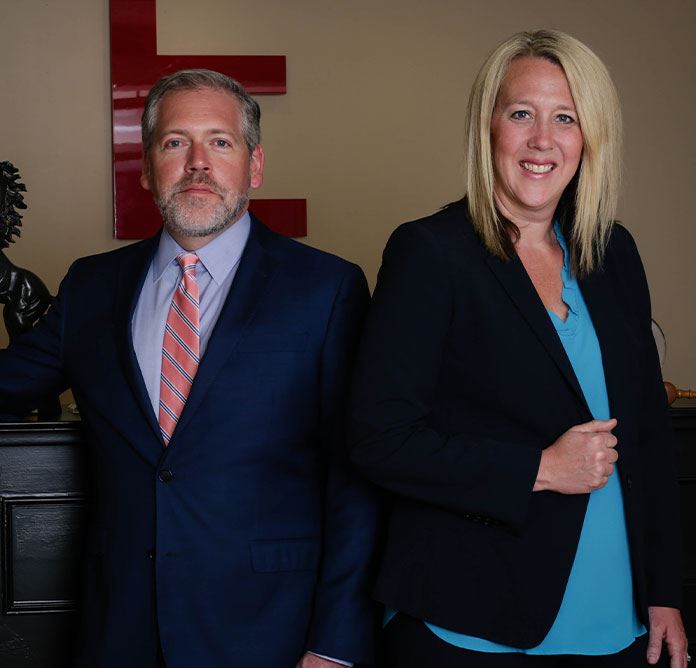 Free Consultation Fill Out the Form below to get started