Jackson Drug DUI Lawyer
Aggressive Defense for Drug DUI Charges in Mississippi
Driving under the influence of drugs is considered a serious crime in Mississippi. If you are caught driving while being impaired by drugs, you can be charged with a drug DUI. The penalties for a drug DUI conviction are severe and can have a lasting effect on your life. At Eichelberger Law Firm, PLLC, our Mississippi drug DUI attorneys know what it takes to build a solid defense and will fight to protect your rights. We will work tirelessly to get your charges reduced or dropped and will be there to guide you through every step of the legal process.
---
Call Eichelberger Law Firm, PLLC today at (601) 509-2050 or contact us online to schedule a consultation with our drug DUI attorney in Jackson.
---
What is Considered a Drug DUI?
In Mississippi, a Drug DUI happens when an individual operates a motor vehicle while under the influence of drugs or controlled substances. The substances involved in these cases are not limited to just illegal drugs but can also include prescription medications that impair one's ability to drive safely.
If law enforcement suspects that you are driving under the influence of drugs, they may initiate a traffic stop and request you to undergo field sobriety tests or chemical testing, such as blood or urine analysis. The penalties for drug DUI convictions can be severe, and it's crucial to understand the legal implications.
To establish a drug DUI case, the prosecution typically needs to prove the following elements:
Driving or Actual Physical Control: The prosecution must demonstrate that you were in control of a moving vehicle or operating it during the arrest. This could include actual driving or being found in the driver's seat with the keys in the ignition.
Impairment: The prosecution needs to establish that you were under the influence of drugs or controlled substances at the time of the arrest, which significantly impaired your ability to drive safely. This impairment can be subjective and often relies on the observations of law enforcement officers.
Substance Testing: Chemical testing, such as blood or urine samples, may be used to catch the presence of drugs or their metabolites in your system. These tests can be pivotal in establishing impairment.
What are the Penalties for Drug DUI in Mississippi?
Penalties for drug DUI convictions in Mississippi can vary depending on several elements, including the presence of prior DUI convictions, the type of drugs involved, and the extent of impairment. The consequences of a drug DUI conviction may include:
Driver's License Suspension: A drug DUI conviction often leads to a suspension of your driver's license, making it difficult to commute and impacting your daily life.
Fines and Court Costs: You may be required to pay substantial fines and court costs, which can set a substantial financial burden on you.
Probation: In some instances, you may be placed on probation, requiring you to adhere to specific conditions and check-ins with a probation officer.
Substance Abuse Programs: The court may order you to attend drug education or rehabilitation programs as part of your sentence.
Jail Time: Depending on the circumstances, you may face jail time, which can be particularly severe if multiple convictions exist.
Criminal Record: A drug DUI conviction will result in a permanent stain on your criminal record, which can have long-term consequences for your employment and personal life.
Increased Insurance Costs: Your auto insurance premiums will likely increase significantly after a drug DUI conviction, making it more expensive to maintain coverage.
Defenses Against Drug DUI Charges
Some common defenses against drug DUI charges may include:
Lack of Probable Cause: If law enforcement did not have a valid reason to pull you over or conduct the DUI investigation, it could lead to the dismissal of your case.
Inaccurate Testing: We can challenge the accuracy and reliability of drug testing methods, highlighting potential errors in the analysis or chain of custody issues.
Prescription Medication: If you were using prescription medication as directed by a medical professional, and it impaired your ability to drive, we can argue that you were not unlawfully impaired.
Illegal Search and Seizure: If your rights were violated during the arrest, such as an unlawful search or seizure, we can challenge the admissibility of evidence.
Rising Blood Alcohol Content (BAC): In cases involving alcohol and drugs, it is possible that your BAC was under the legal limit at the time of driving but increased afterward, making you appear more impaired during testing.
Contact Our Drug DUI Attorney in Jackson Today
At Eichelberger Law Firm, PLLC, our Jackson drug DUI lawyers are committed to helping you through this challenging time. We will review your case, assess the evidence, and build a strong defense strategy tailored to your situation. Your future is at stake, and we are here to stand by your side and advocate for your rights.
---
Contact Eichelberger Law Firm, PLLC, today to get started with our Jackson drug DUI lawyer.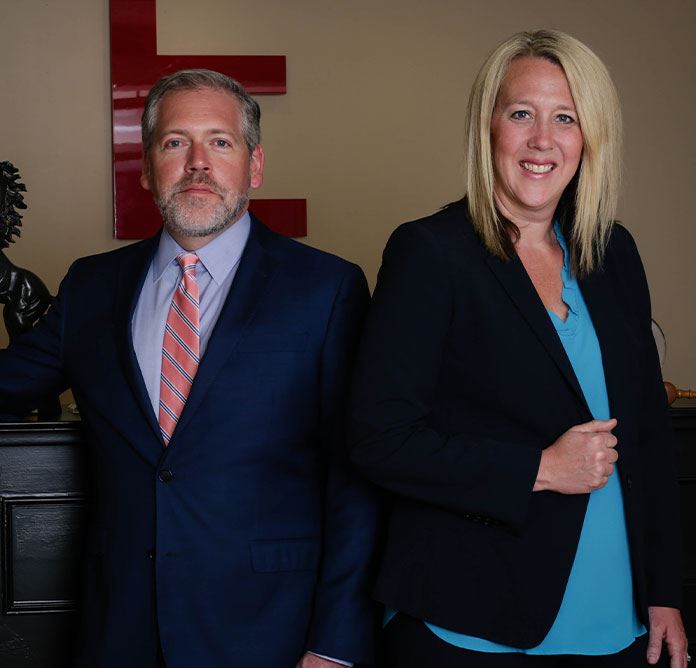 Free Consultation Fill Out the Form below to get started