Drug Crime Attorney in Jackson, MS
Defense for State & Federal Drug Crimes - Call
(601) 509-2050
As with all criminal cases, early intervention by an experienced drug crime lawyers in Mississippi is key. At the Eichelberger Law Firm, PLLC, our Jackson Drug crime attorneys bring more than two decades of combined experience investigating, preparing, and litigating criminal defense cases.
TYPES OF DRUG OFFENSES
We are ready to defend clients facing a broad range of drug-related offenses, including:
Possession
Possession of drug paraphernalia
Sale
Trafficking
Distribution
Cultivation
Manufacturing
Drug conspiracy
Grow houses
Prescription fraud
State drug charges
Federal drug charges
Possession of Controlled Substance Mississippi
According to the law in the state of Mississippi, it is illegal for any person(s) to knowingly possess or attempt to possess a controlled substance.
It is also illegal to do any of the following with a controlled substance:
Sell
Deliver
Transfer a false or forged prescription from a practitioner
The penalty for drug possession depends on the quantity and type of drug that was in possession, and how many times the person has been already been penalized for the same charge.
WHAT ARE THE PENALTIES FOR DRUG CRIMES?
When you've been accused of a drug offense, your whole world can turn upside down. You could be facing serious penalties that can include incarceration, fines, a criminal record, and more. In some cases, law enforcement officials may also seize your property or freeze assets they believe are linked to the drugs in question.
Whether your drug charges involve cocaine, methamphetamine, heroin, LSD, or another type of illegal controlled substance, we have the experience and insight to handle any type of drug-related offense. Our Jackson, MS drug crime lawyers have more than two decades of legal experience defending clients in local, state, and federal courts across Mississippi and Texas.
WHAT ARE THE PENALTIES FOR POSSESSION OF MARIJUANA?"
According to Miss. Code § 41-29-139(c)(2)(A) (2019), simple possession of marijuana (up to 30 grams of marijuana or up to 10 grams of synthetic cannabis), carries the following punishments:
1st offense: Misdemeanor, fine of $100-$250, no arrest if proper ID is given and promise made to appear in court
2nd offense w/in 2 years: Misdemeanor, mandatory 5-60 days in the county jail, $250 fine, mandatory participation in a mandatory drug education program
3rd or subsequent offense w/in 2 years: Misdemeanor, mandatory 5 days to 6 months in the county jail, fine of $250-$500
As the quantity of marijuana or synthetic cannabis increases, so do the penalties. For example, according to Miss. Code § 41-29-139(c)(2)(B) and (C) (2019), possession of between 250 and 500 grams of marijuana or 20 to 40 grams of synthetic cannabis is punishable by 2-8 years in prison and/or a fine of up to $50,000.
Penalties for Possession of a Controlled Dangerous Substance in Mississippi
First, there are a few different ways Mississippi classifies controlled dangerous substances (CDS). There are five "schedules."
Schedule I details the most dangerous drugs which have a higher probability of abuse & addiction, also no recognized medical value

Schedules II, III, IV, and V decrease in dangerousness and probability of abuse, also some may be recognized for medical uses
Penalties for CDS in Mississippi
In Mississippi, it's illegal to have CDS in your possession without a valid medical prescription. Depending on the type and amount of drug, the penalties may vary. Schedule I and II substances are handled differently than schedule III, IV and V.
If you are a second or subsequent offender, rather than a first-time offender, it's possible to be looking at doubled fines, a prison term, or more. It's critical to speak to a drug crimes attorney for assistance in these matters because you could be facing incarceration and heavy fines.
Creative Strategies from Seasoned Drug Crime Defense Attorneys
Our team believes that no two cases are alike. This is why we take the time to carefully review the unique circumstances of your drug crime case to help you build the most effective defense possible.
Some important questions that we can examine to help build your defense:
Were you illegally searched?
Did the arresting officer have probable cause to search you or stop your vehicle?
Were you fully informed of your rights at the time of the arrest?
We're ready to hear from you. Call The Eichelberger Law Firm, PLLC today at (601) 509-2050 or contact us online to begin building your defense with our Jackson, MS lawyers.
Start with a Free, Confidential Consultation
If you are under investigation for a drug crime, believe you are about to be accused of a drug crime or have already been arrested, contact an attorney immediately. Our drug crime defense lawyers in Jackson, Mississippi can protect your rights and make sure you are treated fairly by the criminal justice system. From the initial investigation all the way to a trial, we can guide you through every step of your case.
Call our Jackson drug crime defense lawyers at (601) 509-2050 or request a free initial consultation online.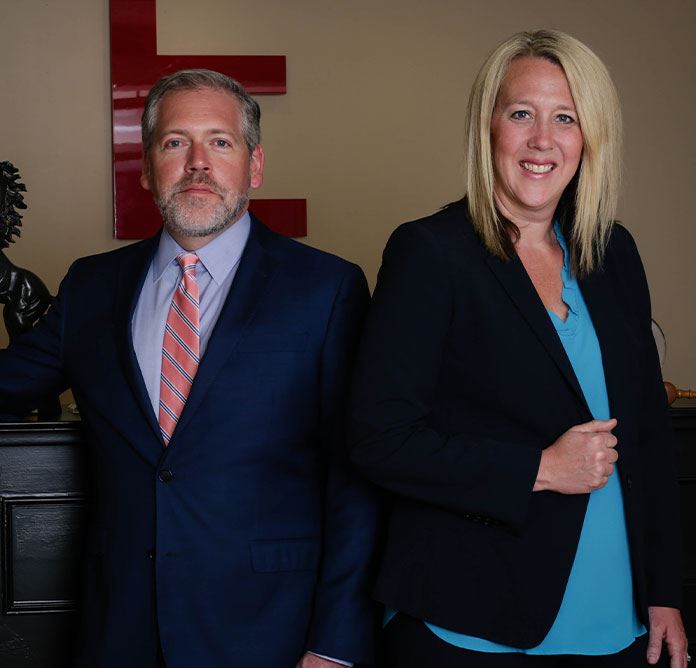 Free Consultation Fill Out the Form below to get started