Jackson Federal Criminal Lawyer
Experienced Federal Defense Counsel in Mississippi
When you're facing federal charges, you cannot afford to have inexperienced representation. You need an attorney who is experienced in federal criminal law and can aggressively defend you against federal charges. At Eichelberger Law Firm, PLLC, we have handled countless cases and have successfully defended our clients against federal charges. Our team of criminal defense attorneys is highly trained and has the experience necessary to help you fight your federal charges.
---
Contact us today at (601) 509-2050 to schedule a confidential consultation with our legal team.
---
What Are Federal Crimes?
Federal crimes are those that are prosecuted in federal court. Federal courts are separate from state courts and are governed by federal law. Generally, federal crimes are generally more serious than state crimes and carry more severe penalties.
Federal crimes are usually prosecuted by federal agencies such as the Drug Enforcement Administration (DEA), Bureau of Alcohol, Tobacco, Firearms and Explosives (ATF), or the Federal Bureau of Investigation (FBI). However, state and local law enforcement can also make a federal case out of a crime committed in their jurisdiction.
Common examples of federal crimes include:
Drug Trafficking: The illegal distribution, sale, transportation, or importation of controlled substances across state or international borders. Federal agencies such as the Drug Enforcement Administration (DEA) investigate and prosecute drug trafficking cases.
Bank Robbery: The act of unlawfully taking or attempting to take money or property from a bank, credit union, or savings and loan association by force, intimidation, or violence. Bank robbery falls under federal jurisdiction due to the involvement of federally insured banks.
Tax Evasion: The intentional act of avoiding or evading payment of federal taxes owed by illegally manipulating income, deductions, or other means to reduce tax liability. The Internal Revenue Service (IRS) is responsible for investigating and prosecuting cases of tax evasion.
Identity Theft: The fraudulent acquisition and use of another person's personal identifying information, such as Social Security numbers or financial data, to commit financial fraud or other crimes. Identity theft cases involving interstate or international elements may be prosecuted at the federal level.
Counterfeiting: The production, distribution, or use of counterfeit currency, documents, or products protected by intellectual property rights, such as counterfeit money, passports, or trademarked goods. The U.S. Secret Service investigates counterfeit currency cases, while the FBI handles other counterfeiting offenses.
Immigration Violations: Various immigration-related offenses, including illegal entry or re-entry into the United States, visa fraud, human trafficking, and harboring undocumented immigrants. Immigration and Customs Enforcement (ICE) is involved in the investigation and enforcement of federal immigration laws.
Cybercrime: Criminal activities conducted through computer systems or networks, such as hacking, identity theft, online fraud, or the distribution of malicious software. Federal agencies like the FBI and the Cybersecurity and Infrastructure Security Agency (CISA) investigate and prosecute federal cybercrime cases.
Terrorism: Acts of violence, threats, or support of activities intended to intimidate or coerce a civilian population or influence government policy, typically with a political, ideological, or religious motive. Terrorism cases involve the coordination of various federal agencies, including the FBI, the Department of Homeland Security (DHS), and other intelligence agencies.
Federal Firearms Offenses: Violations of federal laws regarding the possession, sale, transportation, or use of firearms, including illegal possession of firearms by convicted felons, illegal trafficking of firearms, or possession of firearms in prohibited areas like schools or government buildings.
Money Laundering: The process of concealing the origins of illegally obtained money by making it appear as if it came from legitimate sources. Money laundering cases often involve complex financial transactions and can have ties to organized crime, drug trafficking, or other illicit activities.
Criminal Penalties for Federal Crimes
Penalties for federal crimes are determined by federal sentencing guidelines. These guidelines provide a framework for judges to assess the severity of the offense and determine the appropriate punishment. Federal penalties can include imprisonment in federal prisons, fines, probation, and asset forfeiture.
If you are facing federal charges, do not wait to contact us. We are available 24/7 and can answer your questions, review the details of your case, and start building a strong defense strategy for you. We will work with you to develop a defense that is tailored to your situation and can help you resolve your legal issues as quickly and efficiently as possible.
---
Call us at (601) 509-2050 or contact us online for an initial consultation with our Jackson federal crime attorneys today.
---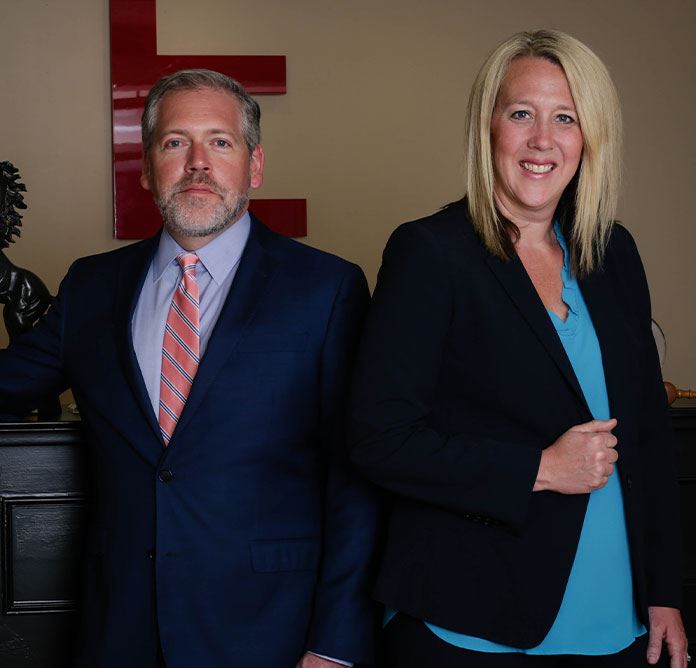 Free Consultation Fill Out the Form below to get started