Jackson Underage DUI Lawyer
Defending Against Underage DUI Charges in Mississippi
At Eichelberger Law Firm, we represent individuals facing legal challenges, including underage DUI cases in Jackson, Mississippi. We understand that being charged with an underage DUI can be a daunting experience, and our dedicated team is here to help you navigate the legal complexities associated with these cases.
---
Call Eichelberger Law Firm today at (601) 509-2050 or contact us online to schedule a meeting with our underage DUI attorney in Jackson!
---
Mississippi Zero Tolerance Laws
In Mississippi, it is a severe offense for individuals under the legal drinking age of 21 to operate a vehicle under the influence of alcohol or drugs. Under the Mississippi Zero Tolerance Laws, anyone under 21 with a blood alcohol concentration (BAC) of 0.02% or higher can be charged with an underage DUI.
These laws are in place to protect young lives and reduce the risks associated with underage drinking and driving. The rationale behind the zero-tolerance policy is that inexperienced drivers, particularly those still in their formative years, pose a higher risk when impaired.
What are the Penalties for an Underage DUI in Mississippi?
If you or a loved one is charged with an underage DUI in Mississippi, it's crucial to be aware of the potential consequences. The penalties for an underage DUI can be severe and may include:
License Suspension: Individuals convicted of underage DUI may face a license suspension ranging from 90 days to a year, depending on the circumstances.
Fines: Monetary fines can be substantial, often exceeding several hundred dollars. The exact amount may vary based on the specifics of your case.
Community Service: Sometimes, a court may require you to complete community service hours.
Substance Abuse Education: You may be required to attend and complete a substance abuse education program.
Increased Insurance Premiums: An underage DUI conviction can lead to significantly higher insurance premiums, which can be financially burdensome for young drivers.
Criminal Record: An underage DUI conviction will result in a criminal record, which can have long-term consequences on your future employment and educational opportunities.
Potential Jail Time: Individuals may be incarcerated for underage DUI convictions in more severe cases.
Defenses Against Underage DUI Charges
When facing underage DUI charges, it's essential to understand that potential defenses are available to challenge the accusations. Some common defenses include:
Lack of Probable Cause: If law enforcement did not have a valid reason to pull you over, it may be possible to challenge the stop as unlawful.
Inaccurate BAC Test: Breathalyzer tests and other chemical tests are not infallible. Errors in administration, calibration, or interpretation can lead to unreliable results.
Rising BAC: It is possible that your BAC was below the legal limit while driving but rose to an illegal level when you were tested.
Miranda Rights Violation: If law enforcement fails to inform you of your rights properly, it may be possible to challenge the evidence against you.
Improper Handling of Evidence: If the prosecution mishandles evidence or fails to follow proper legal procedures, it may weaken their case.
Violation of Due Process: Any violations of your constitutional rights during the arrest or prosecution process can be grounds for defense.
Every case is unique, and the availability of these defenses depends on the specifics of your situation. An experienced Jackson underage DUI lawyer will thoroughly evaluate your case to identify the most effective defense strategy tailored to your circumstances.
Contact Our Jackson Underage DUI Attorney Today
Facing an underage DUI charge can have long-lasting consequences beyond immediate penalties. It is best to consult with an experienced Jackson underage DUI lawyer who can provide the legal guidance and support you need.
Eichelberger Law Firm is committed to helping individuals like you navigate the legal complexities of underage DUI cases in Mississippi. Our team deeply understands the state's Zero Tolerance Laws and the potential defenses available to challenge the charges. We are here to protect your rights, your future, and your reputation.
---
Contact Eichelberger Law Firm today to schedule a consultation with our underage DUI lawyer in Jackson!
---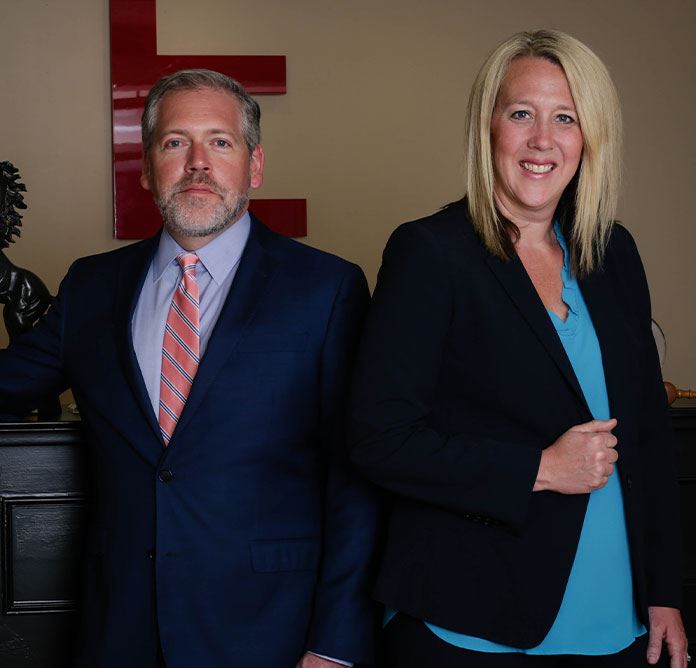 Free Consultation Fill Out the Form below to get started