Jackson DUI Manslaughter Lawyer
Aggressive Defense Against DUI Manslaughter Charges in Mississippi
At Eichelberger Law Firm, our experienced team of legal professionals is committed to defending individuals facing DUI manslaughter charges in Mississippi. We understand the gravity of these charges and the life-altering consequences they can entail. If you or a loved one is facing allegations of DUI manslaughter, it is imperative to seek the counsel of a knowledgeable and dedicated Jackson DUI manslaughter lawyer. We provide the legal expertise and support you need to navigate this challenging situation.
---
Call Eichelberger Law Firm today at (601) 509-2050 or contact us online to schedule a meeting with our DUI manslaughter attorney in Jackson!
---
What is DUI Manslaughter?
DUI manslaughter is a severe criminal offense when an individual causes a fatal accident while operating a vehicle under the influence of drugs or alcohol. In Mississippi, DUI manslaughter is a felony, and the consequences can be substantial. Law enforcement, prosecutors, and the court system take these charges very seriously, making it crucial to secure strong legal representation to protect your rights and build a solid defense.
What are the Penalties for DUI Manslaughter in Mississippi?
The penalties for DUI manslaughter in Mississippi are harsh and unforgiving. The legal system aims to hold individuals accountable for their actions and to deter others from engaging in reckless behaviors that can lead to fatal accidents. The specific penalties for DUI manslaughter may include, but are not limited to:
Imprisonment: Conviction for DUI manslaughter can lead to significant prison time, with sentences ranging from 5 to 25 years in Mississippi. The sentence will depend on various factors, such as the defendant's criminal history, the specific circumstances of the case, and the judge's discretion.
Fines: Individuals convicted of DUI manslaughter can face substantial fines of as much as $10,000.
Probation: In some cases, the court may impose probation as part of the sentence. Probation typically includes strict conditions, such as mandatory alcohol or drug testing, mandatory counseling, and supervision by a probation officer.
Revocation of Driver's License: A DUI manslaughter conviction can revoke the defendant's driver's license for an extended period. The length can vary, but it may be years or even life-long.
Restitution: The court may order the defendant to pay restitution to the victim's family to cover medical expenses, funeral costs, or other financial losses resulting from the accident.
Ignition Interlock Device: Offenders may be required to install an ignition interlock device on their vehicle once they regain driving privileges. This device prevents the vehicle from starting if the driver's blood alcohol concentration (BAC) is above a specific limit.
Criminal Record: A DUI manslaughter conviction will result in a permanent criminal record, which can have far-reaching consequences for future employment, housing, and other aspects of life.
Defenses Against DUI Manslaughter Charges
A strong defense against DUI manslaughter charges is essential to protect your rights and work toward a favorable outcome. Eichelberger Law Firm has extensive experience in defending clients facing these serious allegations. Some potential defenses we may employ include:
Challenging the Evidence: We will thoroughly review the evidence against you, including field sobriety tests, blood or breath results, and witness statements. If there are inconsistencies or errors in the evidence, we will seek to have it suppressed or excluded.
Questioning the Chain of Custody: We will investigate the handling and storing any blood or breath samples to ensure they were properly preserved and not contaminated during the testing process.
Establishing an Alibi: If you were not the vehicle's driver at the time of the accident or there is doubt about your involvement, we will work to establish an alibi or cast doubt on your connection to the crime.
Challenging the Arrest Procedure: If law enforcement violated your rights during the arrest, such as failing to read you your Miranda rights or conducting an unlawful search, we will seek to have any evidence obtained due to these violations excluded.
Examining the Accident Reconstruction: We may consult accident reconstruction experts to determine the exact circumstances of the accident and explore any alternative explanations for the collision.
Negotiating a Plea Bargain: It may be possible to negotiate a plea agreement to reduce the charges or minimize the associated penalties.
Contact Our Jackson DUI Manslaughter Attorney Today
DUI manslaughter charges are grave and require the expertise of a dedicated Jackson DUI manslaughter lawyer. At Eichelberger Law Firm, we understand the overwhelming stress and uncertainty these charges bring to individuals and their families. We are committed to providing you with a strong defense, protecting your rights, and pursuing the best possible outcome in your case.
---
Contact Eichelberger Law Firm today to schedule a consultation with our DUI manslaughter lawyer in Jackson!
---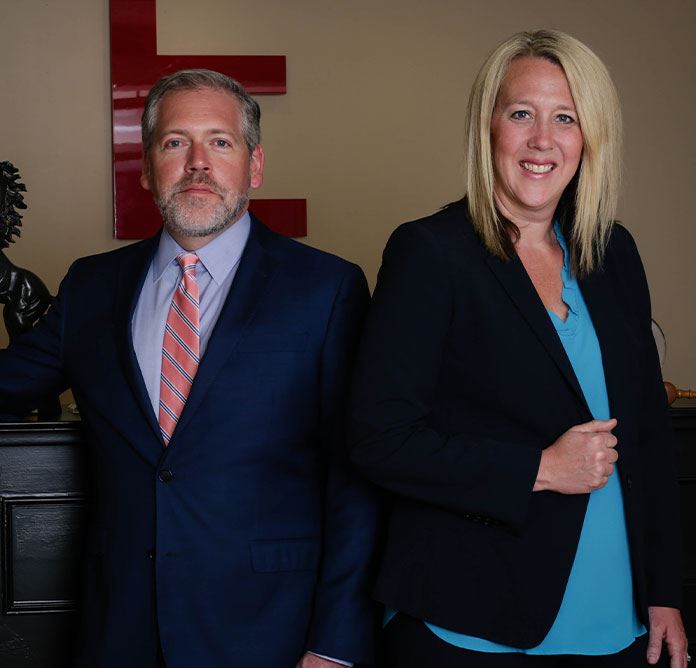 Free Consultation Fill Out the Form below to get started