Jackson Fraud Lawyer
Experienced Defense Against Fraud Charges in Mississippi
At Eichelberger Law Firm, PLLC, we understand the devastating impact that fraud charges can have on your personal and professional life. Being accused of fraud can tarnish your reputation, lead to severe legal consequences, and result in significant financial losses. If you face fraud charges in Jackson, Mississippi, you need a skilled and experienced fraud lawyer to protect your rights and guide you through the legal process. Our dedicated attorneys are here to provide you with effective legal representation and help you navigate the complexities of fraud cases.
---
Call Eichelberger Law Firm, PLLC today at (601) 509-2050 or contact us online to schedule a meeting with our fraud attorney in Jackson!
---
What is Fraud?
Fraud refers to the intentional deception or misrepresentation of facts to obtain something of value, often at the expense of another individual or entity. Common types of fraud cases include identity theft, insurance fraud, securities fraud, credit card fraud, wire fraud, mail fraud, and healthcare fraud. It is crucial to understand that fraud charges can be brought at both the state and federal levels, depending on the nature and scope of the alleged fraudulent activity.
What are the Penalties for Fraud in Mississippi?
The penalties for fraud in Mississippi can vary depending on the specific offense committed, the amount of money involved, and the defendant's prior criminal record. In general, fraud convictions can result in severe consequences, including imprisonment, fines, restitution, probation, and the loss of professional licenses.
For example, insurance fraud in Mississippi is a felony offense, punishable by up to three years in prison and significant fines. Securities fraud can result in imprisonment for up to ten years and substantial financial penalties. The penalties for wire fraud, mail fraud, and healthcare fraud can be even more severe at the federal level, with potential sentences of up to 20 years or more, depending on the circumstances.
Defenses Against Fraud Charges
When facing fraud charges, it is crucial to have a strong defense strategy in place. At Eichelberger Law Firm, PLLC, our skilled Jackson fraud lawyers will carefully examine the evidence, interview witnesses, and explore all possible defenses to build a robust case on your behalf. Some common defenses against fraud charges include the following:
Lack of Intent: Fraud requires intent, meaning that you knowingly and willingly engaged in deceptive conduct. If we can demonstrate that you had no intention to defraud or deceive, we can challenge the prosecution's case.
Mistaken Identity: In some cases, individuals may be wrongly accused of fraud due to mistaken identity or false allegations. We will thoroughly investigate your case's circumstances to identify inconsistencies or errors.
Insufficient Evidence: The burden of proof lies with the prosecution, and they must present compelling evidence to establish your guilt beyond a reasonable doubt. If we can demonstrate that the evidence is weak, unreliable, or improperly obtained, we can challenge the prosecution's case against you.
Procedural Violations: Law enforcement agencies must follow specific procedures and respect your constitutional rights during the investigation and arrest process. We could seek to suppress evidence or dismiss the charges if your rights were violated.
Contact Our Jackson Fraud Attorney Today
If you are facing fraud charges in Jackson, Mississippi, the experienced fraud lawyers at Eichelberger Law Firm, PLLC, are here to provide comprehensive legal support. We understand the complexities of fraud cases and will work tirelessly to protect your rights, build a strong defense, and achieve the best possible outcome for your situation.
---
Contact Eichelberger Law Firm, PLLC, today to schedule a FREE consultation with our fraud lawyer in Jackson!
---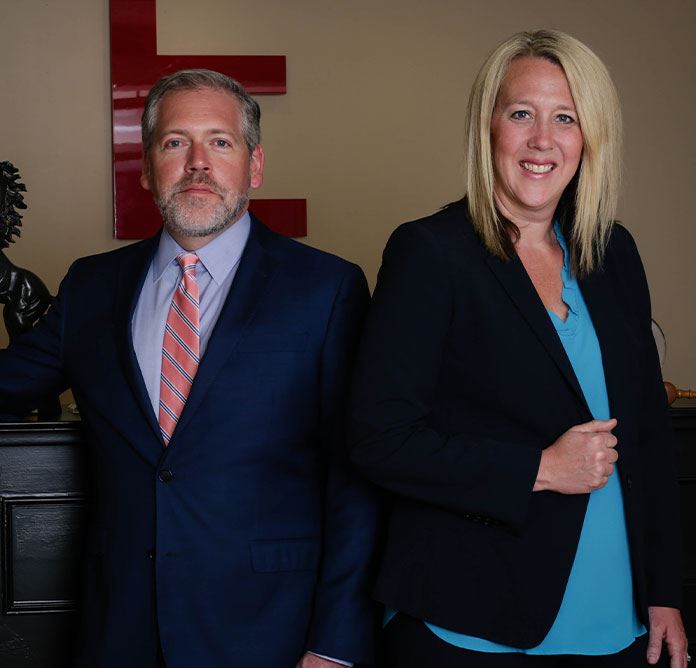 Free Consultation Fill Out the Form below to get started